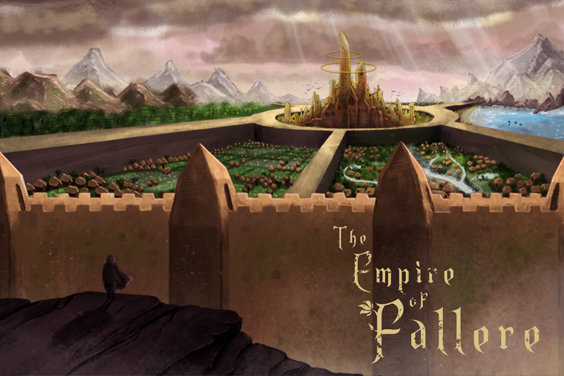 The Empire of Fallere
'The Empire of Fallere' is an interactive audiovisual novel set in a dystopian fantasy world where humans and monsters battle for survival. In this world, the desert covers most of the planet, leaving the remaining civilizations to create their own oasis as shelters and protection, while the monsters are ravaged by sand storms and hunger. The story follows the footsteps of Nika and Youri, an orphan and her adoptive brother, through their lives within the walls of Fallere and its ritual of human sacrifice for the sake of salvation, or so it seems. This project is a test of how far the team can elevate a written narrative through mixed media, with the website being our main base of choice. By simply scrolling down through engaging visuals, animations, and sounds, users will be able to explore layers of the story and a sinister secret that is slowly unfolding.
Link to project site
Currently in development.