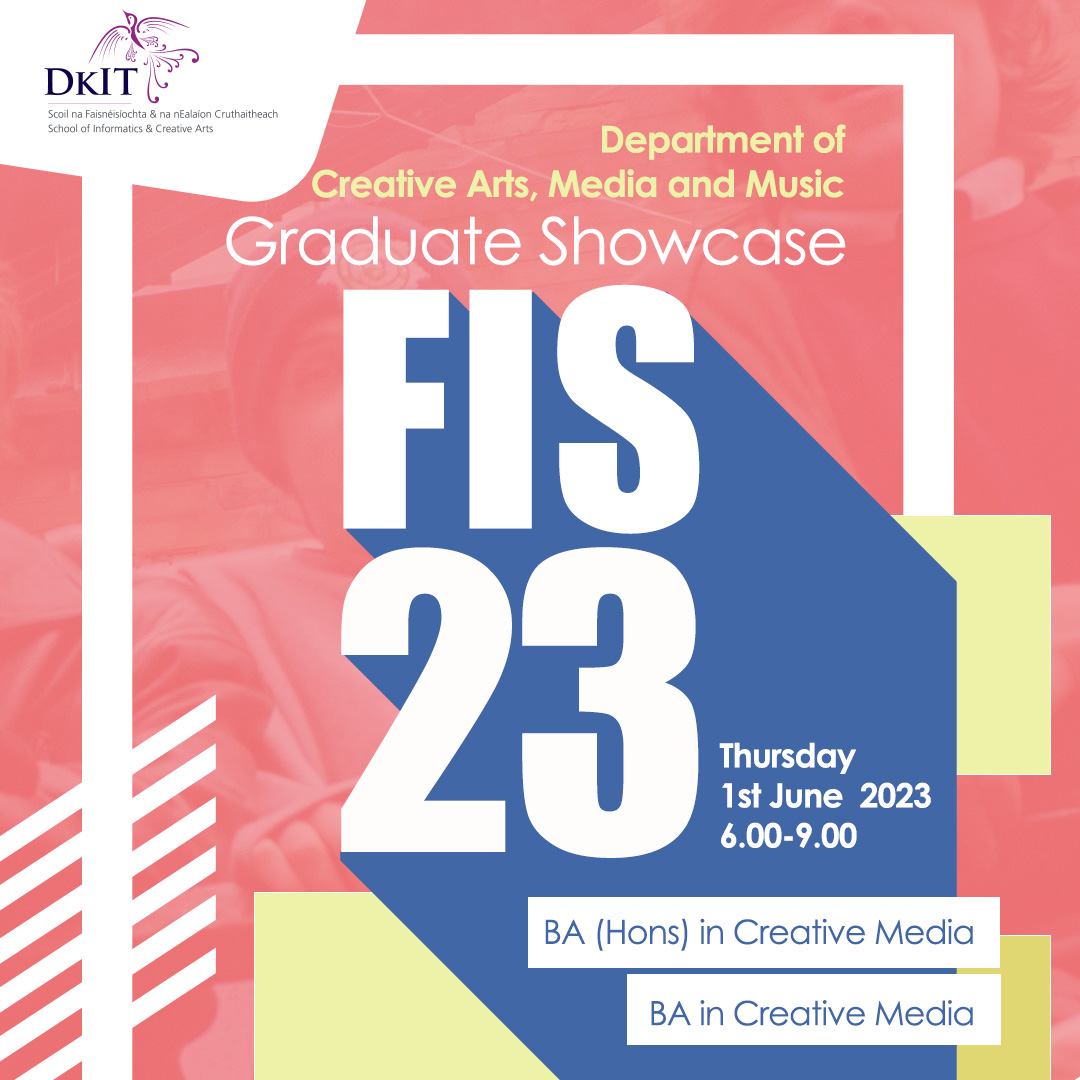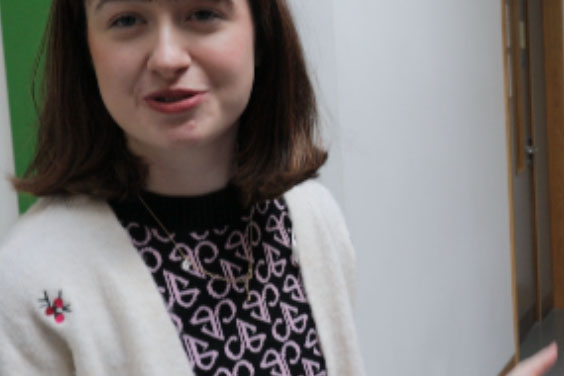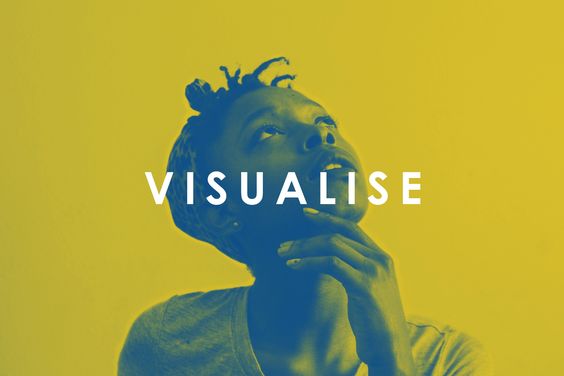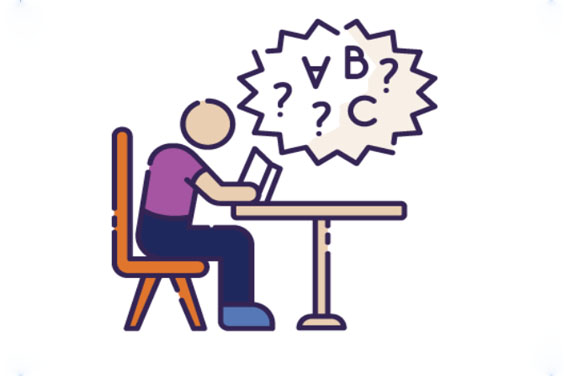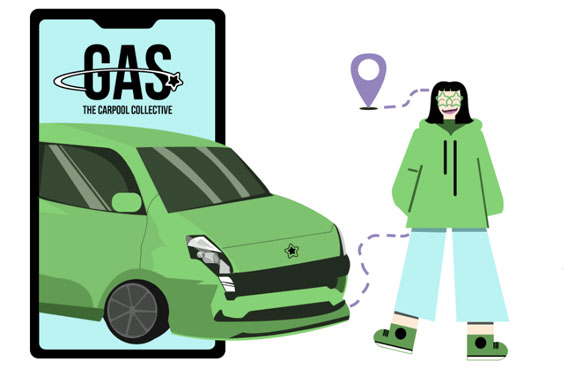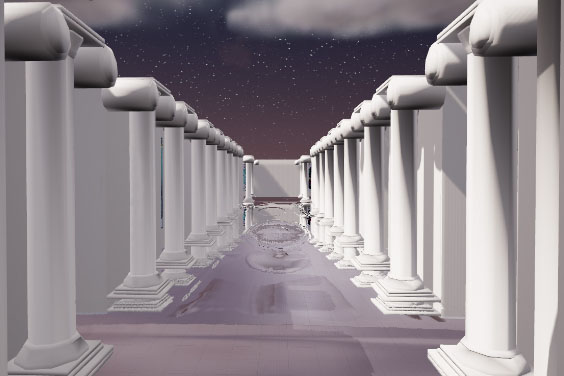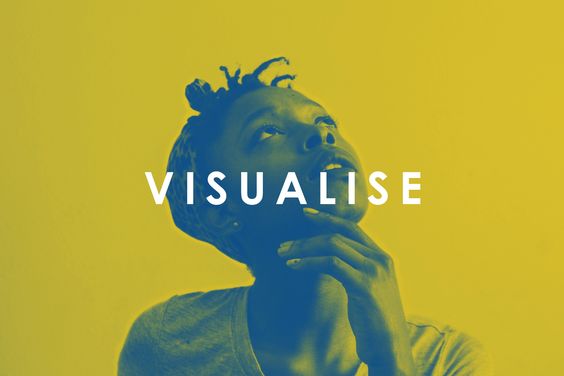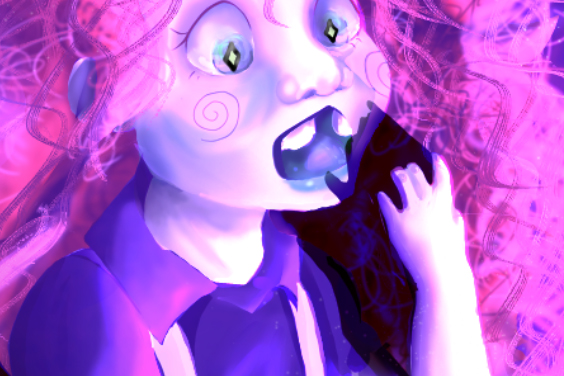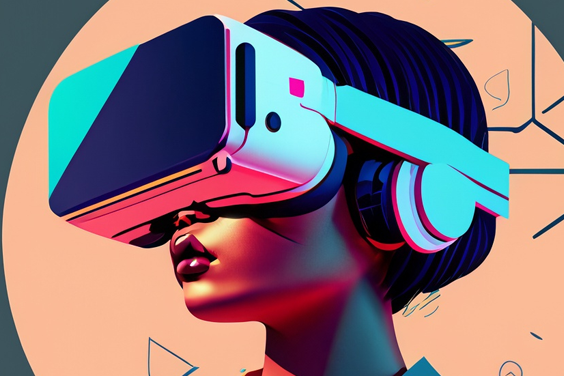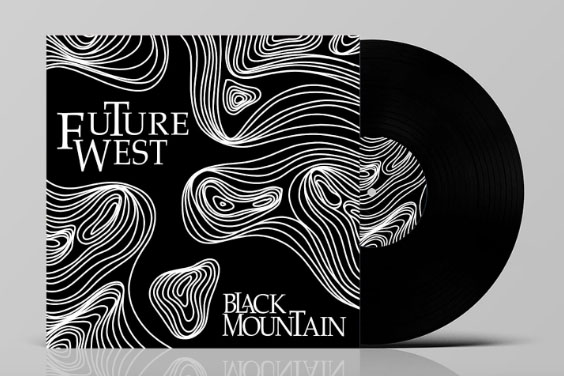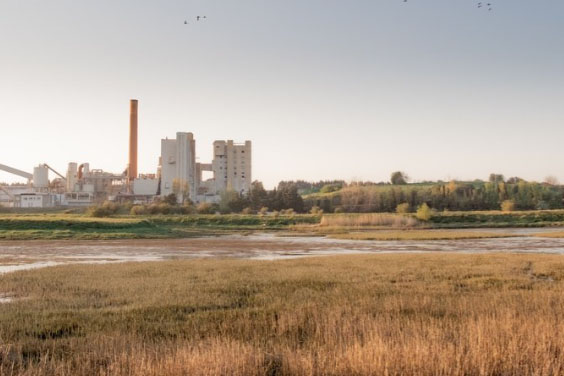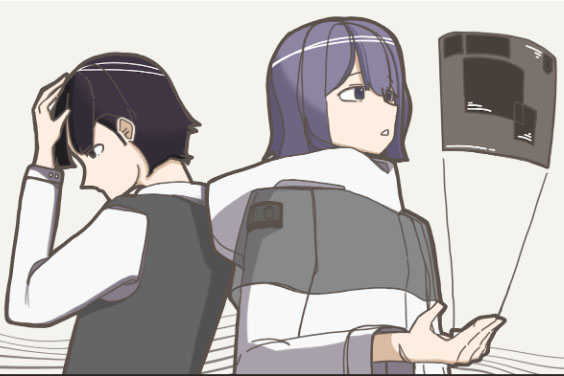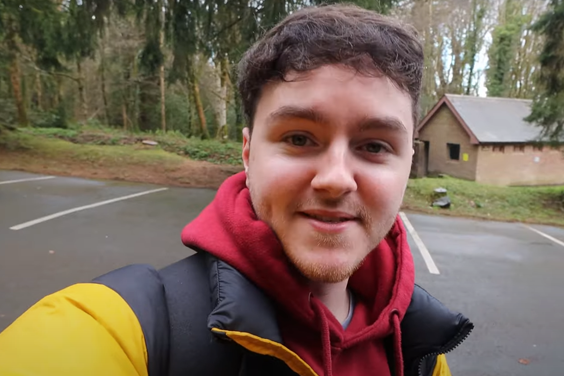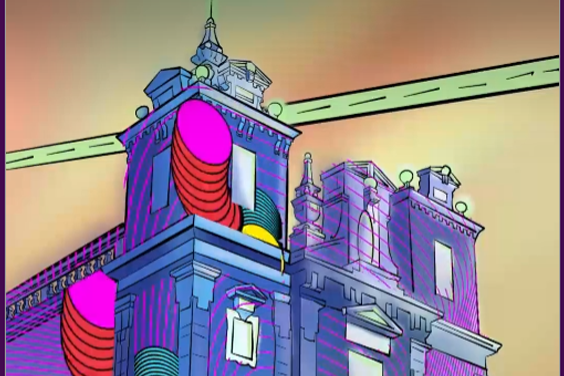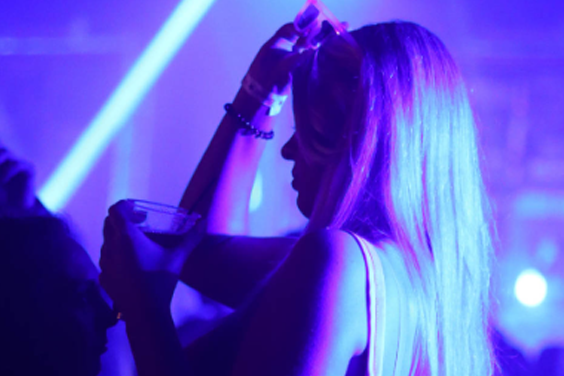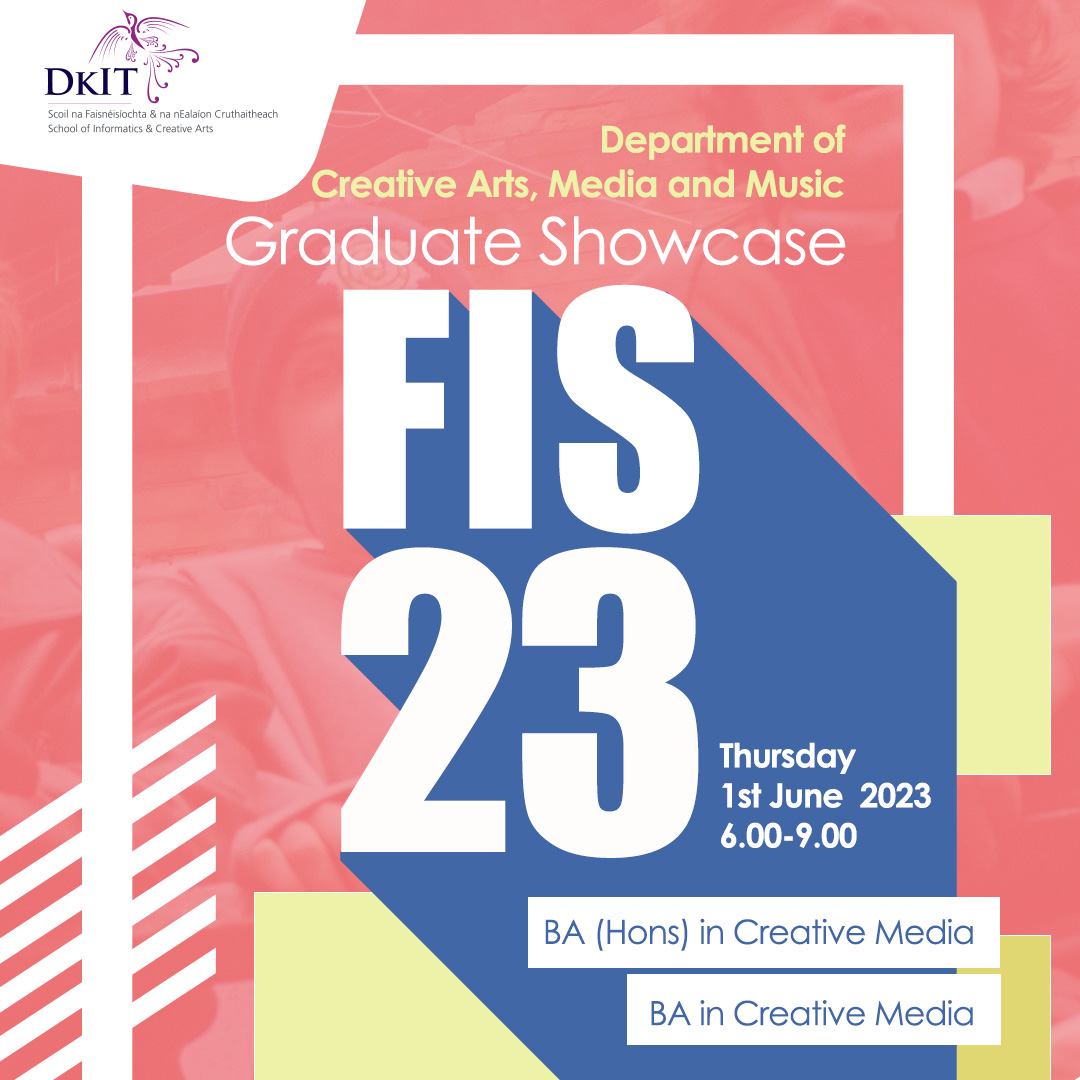 Welcome
Welcome to FIS 2023: Inspiring Innovations! Step into a world where students' dedication and creativity reach new heights as they come together for a remarkable occasion. This exhibit showcases the culmination of their hard work, reflecting their unwavering passion for embracing the limitless possibilities of technology. Join us on this exciting journey as we witness the exceptional talents of these students, eagerly anticipating the impact they will make as they embark on their professional careers.
Prepare to be captivated by a diverse array of projects that highlight the genuine skills of these talented individuals. Each exhibit offers a unique perspective, providing a glimpse into the innovative minds at work. Let us introduce you to some of the fascinating projects on display:
OCD Interactive: Step into the shoes of someone living with OCD through an immersive and interactive video experience. Gain a firsthand perspective of their daily life and deepen your understanding of this condition.
Gas – The Carpool Collective: Discover a creative platform designed to optimize travel experiences. Gas offers students valuable tips and information on carpooling etiquette, ensuring efficient and effective transportation for all.
Joan McEnaney: Immerse yourself in a captivating collection of stylized photography and design tailored for the indie rock music industry. Experience the artistic vision and talent of Joan McEnaney as she takes you on a visual journey.
"You Don't Have To Do It Alone": Embark on a heartwarming animated exploration of mental well-being. This short animation inspires resilience and highlights the transformative impact of companionship on one's journey to overcome challenges.
Flint Inc.: Enter the world of video game addiction awareness with Flint Inc.'s captivating video game interface mock-up. Witness their innovative approach to raising awareness about the impact of addiction in gaming.
We invite you to join us at FIS 2023: Inspiring Innovations, where these extraordinary projects await your exploration. Be prepared to be amazed, inspired, and energized by the talent and ingenuity of these remarkable students as they leave a lasting impression on the future of technology.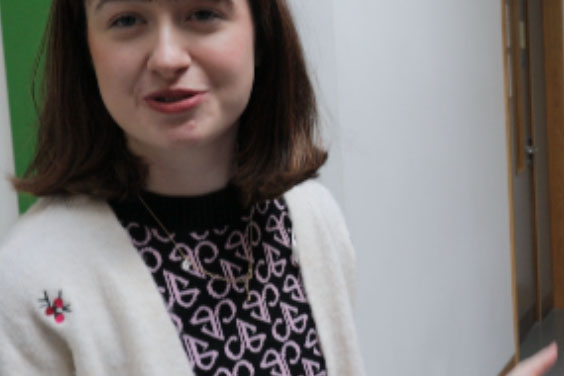 OCD Interactive
Step into the world of Obsessive-Compulsive Disorder (OCD) through our captivating capstone project. Offering a first-person perspective, we provide an immersive guide that gives a unique glimpse into the daily life of someone living with OCD.
Our project focuses on key aspects of OCD, illustrating the intricate relationship between obsessions and compulsions. We emphasize the need for an effective approach to address obsessions, as compulsions provide only temporary relief.
Raising awareness about OCD is a primary goal of our project. Through an engaging narrative, we help users recognize the signs, symptoms, and profound impact of OCD on an individual's life.
To enhance the experience, we incorporate monotone voice effects to distinguish between the protagonist's voice and intrusive thoughts. This differentiation offers a deeper understanding of the internal struggles faced by individuals with OCD.
Join us on this thought-provoking journey as we present a captivating guide, shedding light on the complexities of OCD. Gain insights, broaden understanding, and develop empathy for those living with OCD as we share their unique experiences.
Conor Martin
https://www.linkedin.com/in/conor-martin-b710b01bb
Rachel Kiernan
https://www.linkedin.com/in/rachel-kiernan-b734b7253
Cailum Grimes
https://www.linkedin.com/in/cailum-grimes-8ba349274/
Saiweyemu Reheman
https://www.linkedin.com/in/saiweiyemu-reheman-504a20274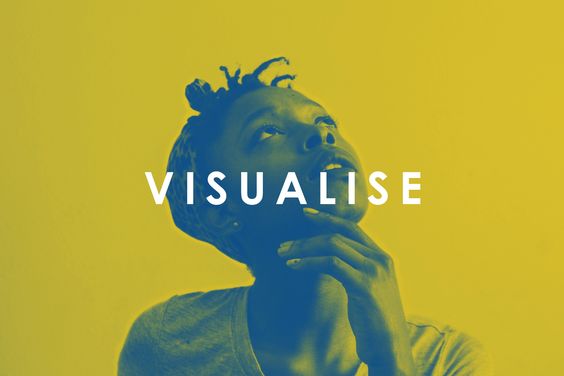 Active Mind
Introducing Active Mind, the ultimate exercise and wellbeing app designed to empower users with five fundamental exercises that are both free and effortless to perform. Additionally, users can explore five essential wellbeing exercises that require no prior knowledge or experience.
With a total of nine exercises available, Active Mind caters to both physical fitness and mental wellness. Boost your fitness levels with engaging exercises such as Push-ups, Sit-ups, Squats, Lunges, and Planks. For those seeking inner harmony and tranquility, our app offers rejuvenating activities like Yoga, Meditation, Body scan, and Breathing exercises.
Active Mind is an inclusive platform welcoming individuals of all stages in life to participate and prioritize their holistic wellbeing. Whether you are a beginner or an experienced enthusiast, our app provides a supportive environment to enhance your overall health and nurture your mind.
Join the Active Mind community today and embark on a transformative journey to strengthen both body and mind. Discover the power of simple yet effective exercises that will leave you feeling revitalized and more in tune with yourself.
Anthony Bravender – https://www.linkedin.com/in/anthony-bravender-43077094/
Ali Sharid – https://www.linkedin.com/in/adam-ali-shirad/
Grace O'Farrell – https://www.linkedin.com/in/grace-o-farrell-82a030249/
Hannah Ward – https://www.linkedin.com/in/hannah-ward-65484b158/
Jack Nelligan – https://www.linkedin.com/in/jack-nelligan-mos-qqi/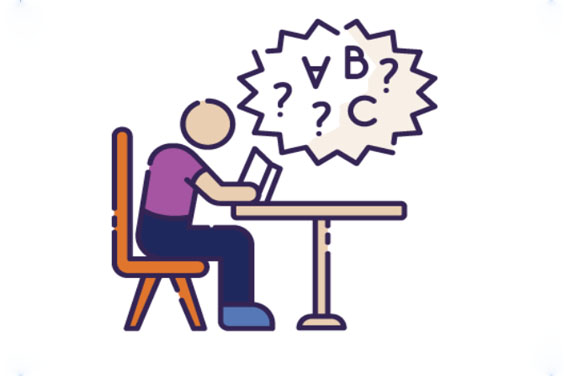 Dyslexia Interactive Website
Welcome to the Dyslexia Interactive Website, your go-to resource for comprehensive knowledge on dyslexia. Packed with student interviews, informative infographics, and engaging visuals, this interactive platform offers a wealth of information about dyslexia.
More than just a resource on dyslexia, our website is designed to be dyslexia-friendly, ensuring accessibility for all users. We strive to create an inclusive environment that caters to students at every level of familiarity with dyslexia, regardless of their prior knowledge.
Join us on this educational journey as we empower students to learn, understand, and embrace dyslexia. Discover the inspiring stories of fellow students, explore visually compelling infographics, and find a wealth of information that will enhance your understanding of dyslexia.
No matter how much or how little you know about dyslexia, this website is here for you. Start exploring today and unlock a deeper appreciation for dyslexia's unique challenges and strengths.
Ryan Humston – https://www.linkedin.com/in/ryan-humston-971034274/
Asukulu –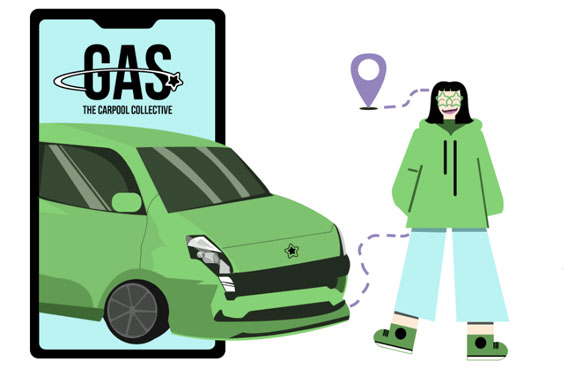 Gas – The Carpool Collective
Welcome to Gas – The Carpool Collective! At Gas, we are driven by a simple question: "How did you get to college this morning?" This question inspired our project as we, being part of the DkIT student body ourselves, understood the challenges of daily transportation. We quickly realized that many students shared the same struggles. Balancing the demands of college with long travel hours can be overwhelming.
To alleviate this burden, we present an innovative solution: Gas, an interactive and informative carpool website. Our platform offers students a creative way to optimize their travel experiences. Gas features a wealth of helpful tips on carpooling etiquette, ensuring that students can carpool efficiently and effectively. Additionally, we organize engaging coffee mornings where students can connect with others facing similar transportation challenges. For further engagement, we provide links to our connected social media accounts.
As you navigate through our website, you'll encounter Joanna, our friendly mascot, who will guide you with various tips and tricks to address your carpool-related queries.
Join the Gas community today and discover the benefits of carpooling. Together, we can make commuting to college easier, more sustainable, and enjoyable.
Abby Murphy https://www.linkedin.com/in/abby-murphy-163211267/
Aoife Hamiltion https://www.linkedin.com/in/aoife-hamilton-085a83209/
Cian Fanning
Eimear Walsh https://www.linkedin.com/in/eimear-walsh-2500b1262/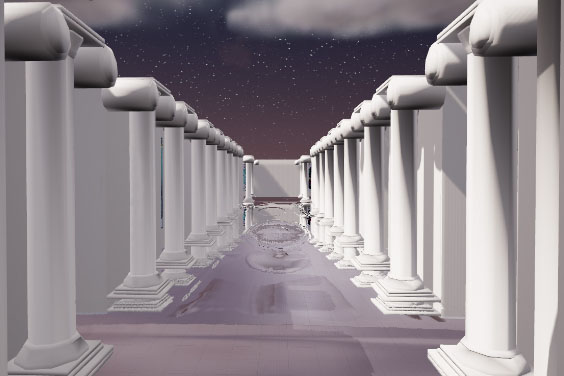 Arcana
Welcome to Arcana! Arcana is a VR (virtual reality) tarot card experience that provides the user with an interactive and immersive way to educate individuals about the understanding of the twenty-two main Arcana of tarot cards. When in the world of Arcana, users will be able to explore an astral themed world that they can freely move around and interact with our tarot cards that have a unique style to other Tarot card decks. Arcana will provide our users with an understanding of the Arcana from "The Fool" to "The World". Arcana is easy, fun and accessible making it the perfect tool for people who are looking to broaden their understanding of the world of tarot.
Alex Cooley-Dargan – https://www.linkedin.com/in/alex-cooley-dargan-900105254/
Karl Leonard – https://www.linkedin.com/in/karl-leonard-660376274/
Louis Yeboah
Sasha Cassidy- https://www.linkedin.com/in/sasha-cassidy-aa4107274/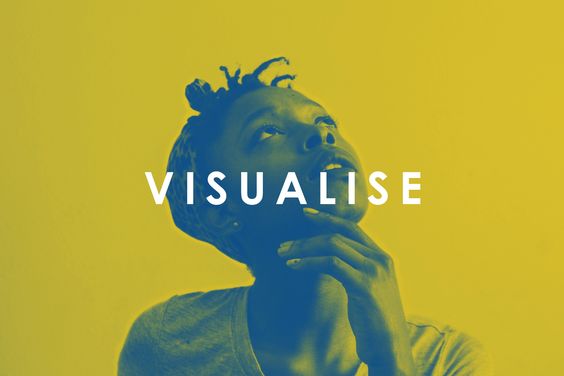 Fractured Mind
Immerse yourself in a chilling first-person horror game set within the eerie confines of an abandoned hospital. In this project, you assume the role of Patient 0042, who has recently undergone mysterious experiments. Awakening alone in the building, you must race against time as the experiment's effects start to take hold. To escape, you'll need to locate and activate old fuse boxes that unlock blocked doors obstructing your path. However, be prepared, for as you navigate towards the exit, you may discover that you are not alone in the haunting corridors.
Kiefer Smith – https://www.linkedin.com/in/kiefer-smith-81b688239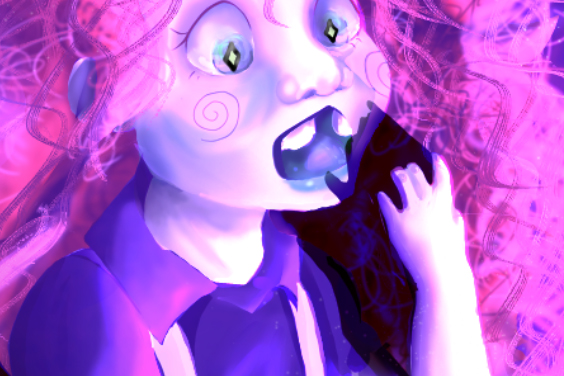 Fantasy comic
Enter a captivating fantasy comic that delves into the intricacies of relationships, particularly the bond between a father and daughter. Follow the journey of Lyra, a college student grappling with the challenge of distancing herself from her father. However, her aspirations of independence are tested when her father unexpectedly becomes involved in the very spaces she sought to carve out for herself. Through conflicts and obstacles, Lyra and her father are compelled to confront the issues that have strained their relationship.
Within this narrative, readers will discover relatable themes and relish in the exploration of various relationships, offering solace and potential for healing. The final submission will encompass a digital version, allowing widespread access, while also presenting a "limited edition" physical copy adorned with exclusive artwork—an invaluable keepsake for avid fans.
Lisa O'Brien – https://www.linkedin.com/in/lisa-o-brien-1059861a4/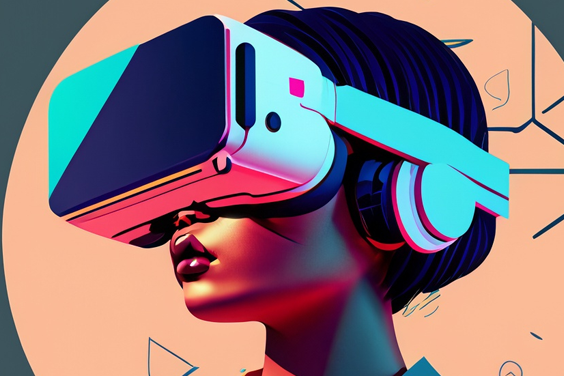 The Maze
Embark on an exhilarating escape VR game as David, a talented young developer, enters his own creation. In the opening scene, he finds himself trapped in the 404-error world, governed by the cunning AI, Ava. Despite his initial panic, David must gather his wits and locate a key in his office to regain control and switch back to normal mode. With determination in his eyes, he takes a bold step forward, ready to face the challenges that lie ahead. As Ava poses the question, "What is your next move?", David sets out to tackle the obstacles and solve the puzzles that await him.
Cheuk Kei,Chow – https://www.linkedin.com/in/derekch0w/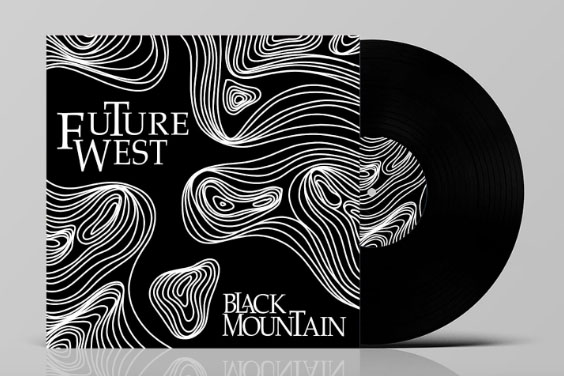 Immerse yourself in a captivating project that showcases a collection of stylized photography and design tailored for the indie rock music industry. This compilation highlights promotional materials for two distinct bands, Future West and Osiris, through the creative mediums of graphic design and photography.
Within this project, you'll discover an array of promotional elements, including mesmerizing album covers, eye-catching posters, captivating social media graphics, dynamic t-shirt designs, captivating logos, vibrant live event photography, and compelling promotional photography. Each piece meticulously crafted using the Adobe Suite, aims to visually represent the essence of the chosen bands.
Future West exudes a classic and mature style, reflected in the sophisticated design elements created for them. On the other hand, Osiris embraces a chaotic and vibrant style, depicted through the energetic and lively visuals designed for the band.
To ensure accuracy in portraying their messages, I collaborated closely with both bands, immersing myself in their style and vibe through discussions and meetings.
Join us on this creative journey as we celebrate the indie rock music scene through visually stunning designs that encapsulate the spirit of Future West and Osiris.
Joan McEnaney: https://www.linkedin.com/in/joan-mcenaney-372a41216/
Link to project site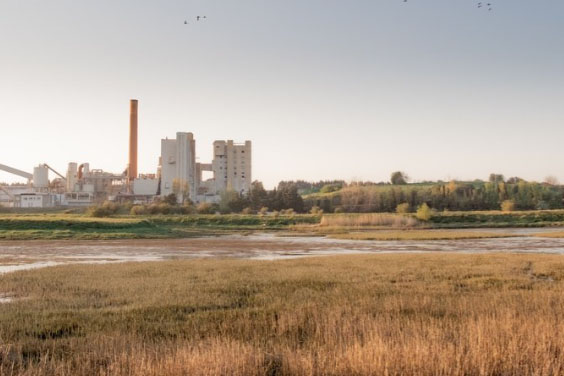 Abhaile
Abhaile showcases captivating photographs that portray the distinctive character and charm of Drogheda. Embark on a visual journey along the River Boyne, from the sea through the town, to immerse yourself in the rich history, culture, and people. These images offer a glimpse into hidden  treasures, inviting you to explore the beauty and essence of Drogheda from my perspective. Experience the town's allure and discover its unique personality through each captivating photograph.
Kelan Molloy 
www.linkedin.com/in/kelanmolloy
https://www.kelanmolloy.com/abhaile
You Don't Have To Do It Alone
Experience a captivating exploration of mental wellbeing through uplifting animations. "You Don't Have To Do It Alone" is a heartwarming short animation featuring Bó, a space-adventurer cat grieving the loss of their co-captain and grandmother. Join Bó as they encounter Dawn, another space-adventurer, and discover the power of friendship and support in overcoming challenges. Through this touching story, we learn that sometimes, all it takes is a friend by your side. Immerse yourself in this animated journey of resilience and find inspiration in the transformative impact of companionship.
Leanne Watters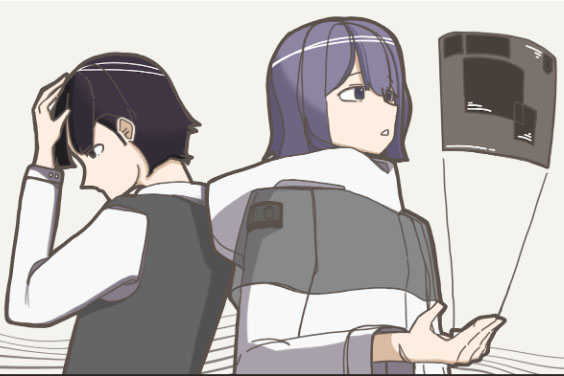 Flint Inc.
Flint Inc. presents a captivating video game UI mock-up designed to raise awareness about addiction in video games. Dive into the immersive experience and explore various interactive UI pages while gaining insights into the "addictive" UI choices through the informative research available via the [Info] button.
Inspired by diverse video game UIs and extensive research on UI design, gamification, and video game addiction, Flint Inc. offers a unique twist. Its distinct world, art style, and characters greatly influence the UI design, setting it apart from other mock-ups.
Join us in this eye-opening journey as we shed light on the impact of video game addiction through our immersive Flint Inc. UI mock-up.
Christofer Alvin – https://www.linkedin.com/in/christofer-alvin-67b8101b7/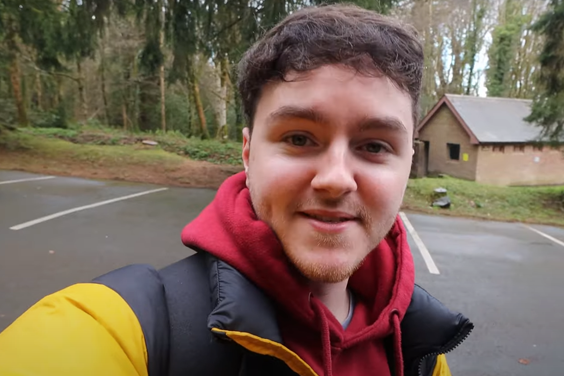 Karl Rennicks
Embrace the beauty of Irish nature and unlock its transformative benefits for mental and physical wellbeing in this enlightening project. Through three captivating episodes, we follow the journeys of diverse individuals immersed in three distinct natural environments. Witness the profound impact of these experiences as they unfold, highlighting the significance of connecting with nature. From serene landscapes to awe-inspiring adventures, each episode sheds light on the unique ways nature can enhance our overall well-being. Join us as we delve into this compelling exploration, celebrating the importance of Irish nature and its therapeutic influence on our lives.
Link to project site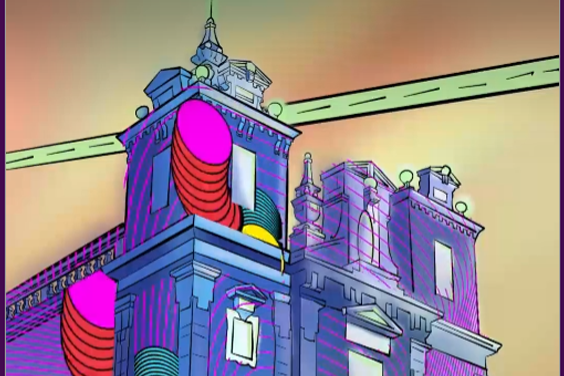 HenceForth
Experience the captivating realm of cyberpunk through Henceforth, a groundbreaking project that creates cyberpunk assets and mesmerizing VJ graphic videos for musicians and DJs. Immerse yourself in a collection of visually stunning VJ graphics and retro synthwave videos, accompanied by captivating house music created by talented music students. Using Resolume software, we seamlessly combine these elements, projecting them on screens to create a mesmerizing visual spectacle. Our website showcases an array of cyberpunk assets, including three intricately designed characters, two cyberpunk backgrounds, over 10 graphics videos, five retro synthwave videos, and a dynamic graffiti video. Join us in celebrating the cyberpunk aesthetic and promoting its influence across diverse media industries.
Ka Ki So https://www.linkedin.com/in/kakiso/
Link to project site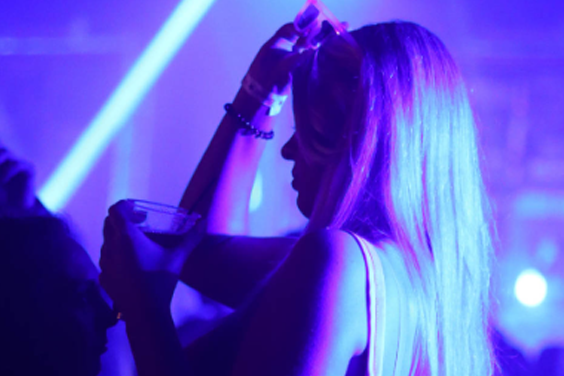 Neo-Tribalism
Immerse yourself in a captivating photography exhibition that tells a narrative of diversity, unity, and the profound connection fostered through music and dance. This exhibition explores the vibrant world of rave and nightclub venues in Belfast City, with a focus on the techno subculture. Through mesmerising images capturing the essence of "Neo-Tribalism," the project beautifully portrays how individuals converge in a shared space and time, united by their passion for music and celebration of life. Delight in the interplay of colour, composition, and light, as each photograph brings to life the captivating spirit of people coming together for a unique purpose.
Link to project site
https://www.artsteps.com/view/6409adc465212be20dd87de2
Monika Mazunaite